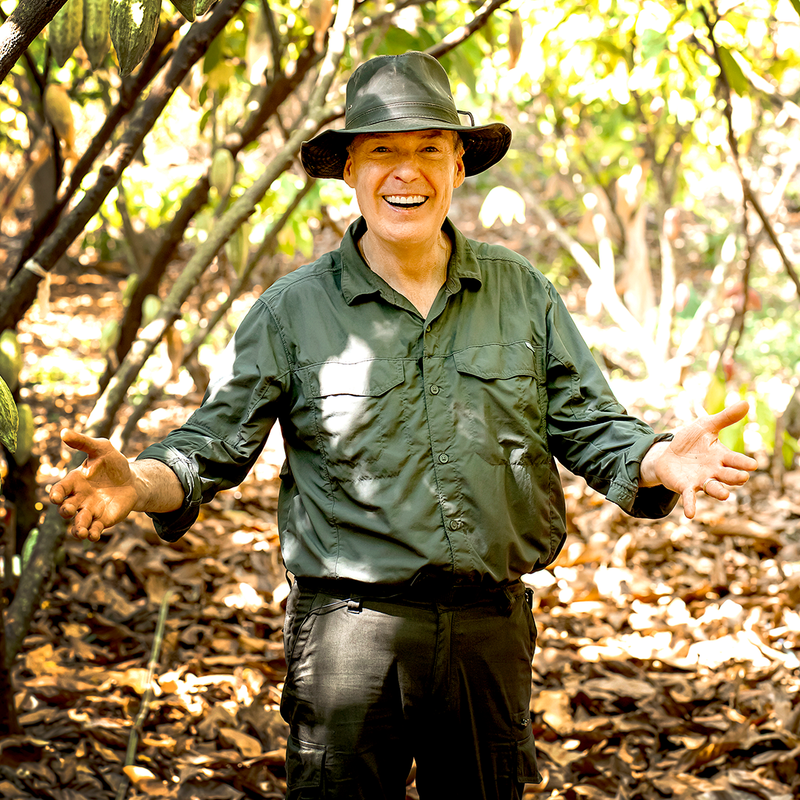 Our Commitment to Cacao Trace
Since I started Jacques Torres Chocolate over 20 years ago, sustainability has been one of my top priorities — Because making superior chocolate starts with harvesting the best cacao possible. That's why Cacao Trace is essential to my business. It tells my customers that my products are made from the best ingredients available, their purchase helps us make a life changing impact on the livelihoods of our farmers, and through their support they are helping sustain the future of our premium cacao crops.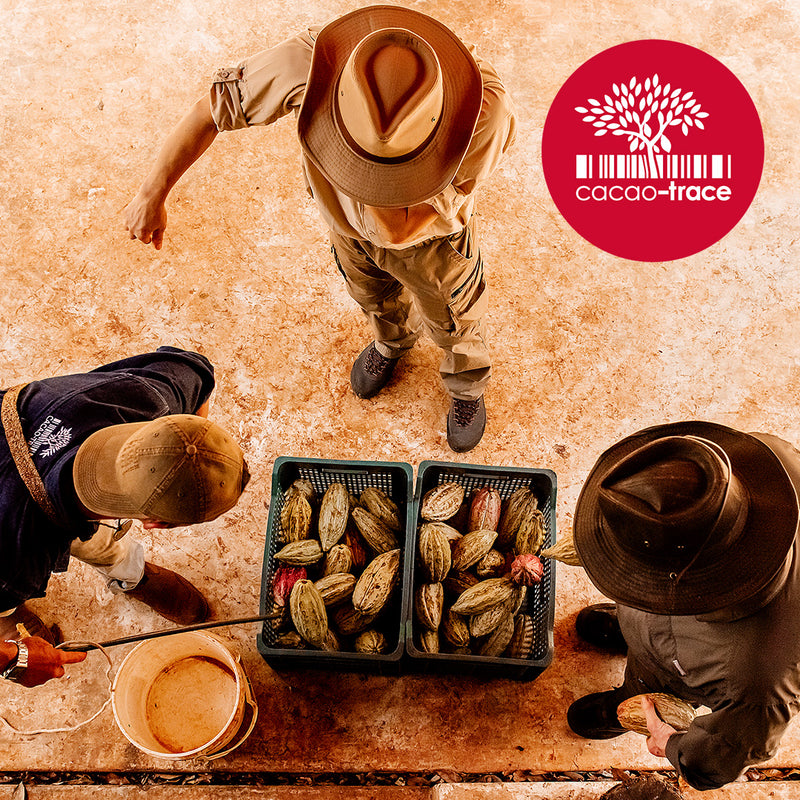 ABOUT OUR CHOCOLATE & CACAO-TRACE
In partnership with Cacao-Trace we have a commitment to premium quality cacao beans, an ethical supply chain, sustainable farming and agroforestry practices, and long term commitment to improved revenue and living conditions of farmers. We are on track to plant 1.3M trees in 6 Cacao-Trace countries by 2025. We currently work with about 10,000 farmer families across 7 countries and are expanding every year. We have a network of 25 post-harvest centers around the world where we expertly ferment our cacao beans, ensuring the highest quality chocolate. We create value in the cacao chain and share it back with farmers by paying a quality premium and a Chocolate Bonus of 5 cents per pound of chocolate sold. This generates an additional 2-5 months of revenue for the farmer. With the Chocolate Bonus we have built 5 schools, 2 maternity hospitals, 65 potable water stations, and more coming soon. Doing good is our focus on ensuring Cacao-Trace farmers are benefitting from the value they create. Our unique Chocolate Bonus and quality premium cacao beans result in life changing impact for our cacao farmers.
For more information please visit Puratos Cacao Trace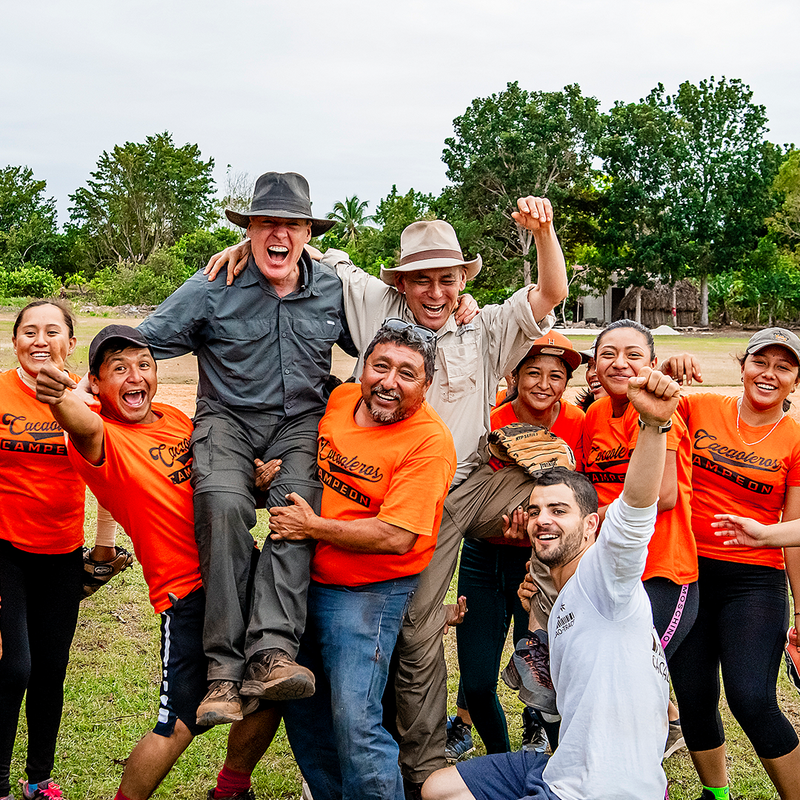 What are the foundation's aims & goals?
Our aim is to contribute to the sustainable social, economic, and ecological development of underprivileged farmers and workers in developing countries
Promote the concept and practice of fair trade.


Help and promote sustainable cocoa production and contribute to local development in developing countries.


Engage in specific activities in particular: establish and participate in similar non profit associations in developing countries and provide financial support to cocoa farmers by improving their living conditions and schooling their children.